We understand you want to reach your full potential, unlock your passions and talents, to love and be loved but if your health is threatened, the progress toward your goals may be disrupted. That is why our primary goal is to deliver the highest quality water-soluble, micro-encapsulated, broad-spectrum, CBD hemp extract. As the stigma surrounding hemp disappears, we are beginning to see its true potential. ARC's mission is to provide a product with a high percentage of cannabinoids with 10 times greater bioavailability offering you all the benefits this plant can offer. That's why we say we are [Re]Innovating Wellness.
ABOUT THE FOUNDERS
Aaron – Entrepreneur and ex-gymnast
Gymnastics is a sport that requires a high degree of discipline and rigorous training. As an elite gymnast and "all-a-rounder" Aaron's sustained injuries involving his spine and lower back. The standard treatment offered to Aaron was surgery or painkillers neither viable options for Aaron. He accepted chronic pain as an issue he would face for the rest of his life.…until he discovered CBD. He began to apply broad spectrum hemp CBD salve to his back consistently and found the relief that had been elusive to him before was now a reality.
Russ – Pharmacist
In his career as a pharmacist for 35 years, Russ not only saw the steady rise of prescription opioids and poly-pharmacy in the 1990's but also deaths due to opioid-overdose. The trend continued and the sad statistics showed a large share of drug-related deaths involved multiple substances, primarily opioids, benzodiazepines and alcohol. Russ believed the loss of so many lives was unnecessary and cannabis could replace opioids for chronic pain patients or at least potentiate its effect.
Christine – Registered Nurse, Case Manager
As a registered nurse for 25 years, Christine specialized in injury management as a certified case manager. She assisted injured employees from the acute through the recovery stages to obtain effective medical care and a timely return to their job. Some employees were prescribed opioids due to the severity of their injuries. She observed narcotics' negative impact on employees and their families. The National Opioid Epidemic was evidence that a new way to manage pain was needed. Christine believes broad spectrum hemp CBD supplementation would provide a viable alternative.
THEIR STORY
The culmination of their experience, knowledge and education brought Aaron, Russ and Christine to form ARC Nutraceuticals. They believe with the latest nanotechnology, the organic growing trend and global research, they can offer the healing potential of hemp that humankind has used for centuries but now in a higher quality and greater bioavailability.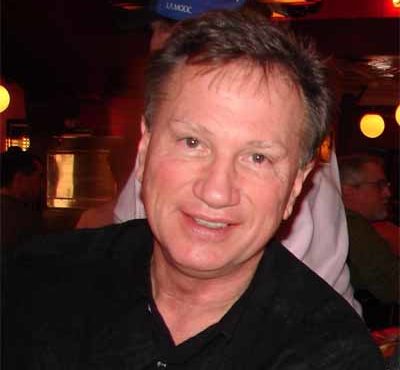 MORE ABOUT THEIR STORY
It is with the deepest regret and great sadness that Christine and Aaron announce the untimely death of her husband and his father Russ Bowman. Russ's vision, love of science, driving spirit and compassion for those hurting continues to be ARC Nutraceutical's inspiration and compass.
QUALITY
Industrial non-GMO whole plant hemp bio-mass is sourced directly from organic farms in Oregon and harvested with care.
Our hemp is 3rd-party tested for potency (cannabinoid level), pesticides, heavy metals, solvents to uphold the safety and quality of our products and meet our company standards.
Nanotechnology assisted CO2 extraction process and triple distillation is utilized resulting in the purest oil possible and highly bioavailable.
Our products are manufactured in a certified Good Manufacturing Practice (cGMP) and FDA-registered facility.
Each product has a clear label showing the quantity and ratio of CBD per dose, a manufacturing date, and a batch number (for quality control).
CBD-rich products are free of mold, bacteria, pesticides, solvent residues, and other contaminants.
Our products contain zero THC. Legal in all 50 states in compliance with 2018 Farm Bill Act.
Third Party lab results are available upon request.